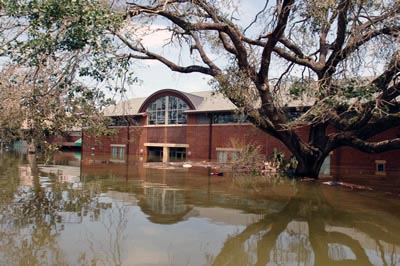 For thousands of years paper has been used for creating and storing documents.  But paper can degrade, fade, mold, get wet, or even catch fire. Losing paper records to any of these hazards can cause a major blow to your organization, one that could be catastrophic.
Here is a cautionary tale of how one company learned how important it is to protect paper records from fire damage.  Going paperless with a document management system was the right solution for them.
Joe Jacob is the founder of Superior Document Solutions LLC, a services part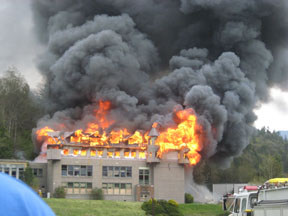 ner of CEO Image Systems. Prior to 2006 he was also a General Partner of another business, Jacob Tax & Financial Services.
Here are his stories in his own words, of the downsides of paper records and the benefits of having a paperless office.
Protect Paper Records from Fire Damage
"First the tragic story: In 1998 our office, along with a number of nearby businesses, was destroyed by fire. Our entire three-story building was reduced to a blackened, smoky heap, and it was over a month before we were able to dig through the rubble to see if anything could be recovered. We were fortunate – many of our paper documents stored in our file cabinets were recovered, although with fire and water damage.
This event was sobering not only for those directly affected by the fire, but also for those in the local community – our neighbors realized that they could suffer the same fate and lose irreplaceable paper evidence and other documents, just like we did, unless they changed their ways.
Now to the second story, with a happy ending: After hearing from others about the benefits of being a paperless office, we began looking at how to become a paperless tax office ourselves.
I know what you're thinking, getting rid of paper is difficult – not just the undertaking, but emotionally. We've been working with paper all of our lives! However, having all this paper is overwhelming, and it seems like we accumulate more of it than ever before! The first time I began destroying (shredding) our paper documents after they were stored electronically (and safely backed up), it didn't feel uncomfortable, as I thought it would – it felt great! Before, we had faced a constant struggle of where to put all new files. I've heard stories of how some offices have file cabinet drawers that are so crammed full, the drawers actually shoot out at you when you attempt to open them. It wasn't quite that dramatic at our office, but we sure were close!
After some sweat and effort, we digitized all our key paper records. Our records are now stored electronically, and are regularly backed up offsite. So, now all of our documents are stored in two locations, which is something that we never could achieve with just paper.
Are we happy with becoming paperless? You bet we are! I use paperless documents every day (often, many times throughout the day), and I still can't believe how fast and easy it is to access them.
Electronic documents are easy and fast to access, they're not lost by lying on someone else's desk and copies are safely stored elsewhere. Economically, we continue to save a tremendous amount of time and money. Now, I ask myself repeatedly, 'Why didn't we do this sooner?'
We became so proficient at digitizing our office that we offered our services to others in business and the education community. We've turned our tragedy into a business lesson that benefits others."
While we hope that you'll never experience what Joe faced, we trust that you will learn from his lesson. Think about how you could eliminate a major risk to your organization – the potential loss of your paper records and disruption of business continuity – by going paperless.