Understanding What You Need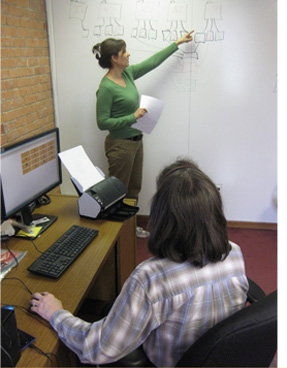 Thorough system planning ensures a smooth transition from your manual filing systems or outdated legacy software to the CEO Image Executive document management system.
During the planning phase, one of our specialists will work with you to evaluate your current processes and methods.
The objective is to determine the best way to structure your document management system and minimize disruptions to the organization while everybody is getting up to speed.
Here's what we do:
Assess the IT infrastructure and make recommendations for upgrades such as scanners.
Evaluate the existing document management practices and other software being used in the organization to make recommendations for improvement, such as task and workflow automation.
Discuss whether the organization would be best served with an internal network or a cloud-based solution.
Determine access control to the document management system and compliance requirements with state and federal regulations.
Explore future needs for expansion of the document management system.
Make recommendations for access and logical search parameters.