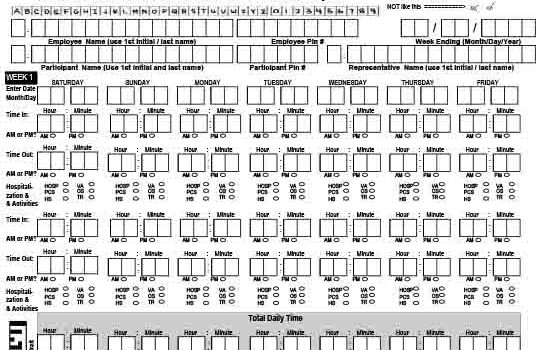 Sure, computers are everywhere and electronic data rules the day, yet pen & paper hasn't disappeared. The ancient art of handwriting remains in style whether you need to fill out a form or sign a thank you note.
Does this mean you still need to store mountains of paper despite having a document management system? No way.
With TeleForm you can easily convert handwritten documents into electronic records.
The TeleForm software is very powerful. As an add-on to CEO Image Executive data management system it is used to capture and convert handwritten documents, such as test forms, applications, surveys, letters, and other forms.
What does TeleForm actually do?
TeleForm Classification – TeleForm classifies various types of documents that are handwritten then identifies and sorts them according to the following criteria:

Documents with multiple pages
Documents with tables in one or multiple pages
Documents with images

TeleForm Data Capture – TeleForm scans handwritten documents and sorts them into virtual stacks. There is absolutely no human intervention necessary during the sorting stage. Semantic analysis (another part of the classification process) includes both a visual check as well as a plausibility check.
TeleForm then checks its dictionary and does complete text recognition – including OCR (for recognizing typed and printed text in all sizes and fonts), ICR (for recognizing manuscript data with or without spaces in between), OMR (for recognizing symbols in check boxes), and bar code recognition.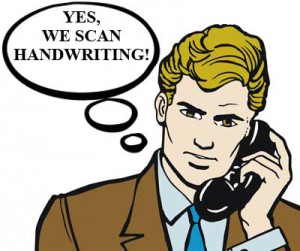 Verification and correction of data is the final step before the information is stored as electronic data that can be archived, e-mailed, used in e-forms or added to your database.
There are many advantages to adding TeleForm to your CEO Image Executive data management system. Not only do you eliminate the need for manually transcribing handwritten data, you also reduce your error rate to 0% due to no human intervention. This speeds up the process and reduces cost. Other benefits include:
Viewing of scanned information via ordinary applications like word processors, spread sheets, presentation software, multimedia etc.
Automatic data extraction from unstructured documents and forms.
Automatic document classification and grouping into sets according to document type.
Optional manual reclassification, indexing, additions or deletions from within documents.
Logged system configuration and security changes for easy tracking.
TeleForm allows you to capture handwritten letters, applications, surveys, and other data directly into your document management system. Storage, classification and retrieval of your handwritten data is easier than ever before.